Annual Exams
Obstetrics & Gynecology in Denver, CO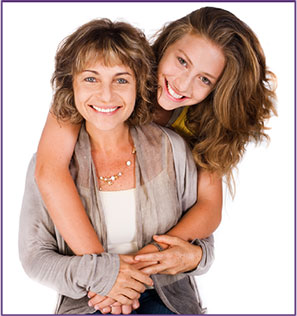 A lot can happen in twelve months and it's incredibly important to make schedule an annual exam to ensure that all is well and, more importantly, to catch any issues that could become a threat to your well-being early. It only takes 1 hour out of your year and that leaves 8,759 hours to live life to the fullest.
The Importance of Annual Exams

Annual gynecological exams serve a number of purposes. The most important is to diagnose any abnormalities as quickly as possible. The sooner you begin treatment, the better your chances of managing or recovering from a condition will be. By going in for annual exams, you may catch a potentially dangerous disease before it's too late.

At What Age Should Women Begin Getting Annual Exams?

The American Congress of Obstetricians and Gynecologists recommends that girls begin seeing for annual exams as early as thirteen years old, though these check­ups won't be as comprehensive as later exams. Pelvic exams and Pap tests generally begin around age 21. Of course, women are always encouraged to see their doctors sooner if there is any cause for concern.

What Happens at an Annual Exam?

At your annual exam, the nurse and doctor will check you over to ensure you are in good health. They will start by taking your health history if they don't have it on file already. Then the nurse will take your measurements and vital signs, including your height, weight, blood pressure, heart rate, respiratory rate and temperature.

The doctor will examine your body to see that everything is in order. Depending on the type of exam, your doctor may also check your breasts and pelvis, either manually or by performing a Pap test (see below).

Because annual tests can be a little invasive, and because you should plan to have one every year, it is important to find a knowledgeable OB/GYN that you trust. If you have any nervousness about the exam, talk to your doctor. They can address any of your questions or concerns.

A Pap smear is a screening to detect irregularities in and on the cervix. We do this procedure in-office. The vaginal opening and canal are expanded with a speculum; cells are then collected from the outside of the cervix using a tool called a spatula. The procedure itself only takes a few minutes. Some patients report mild cramping or spotting during or immediately following the test, both of which should be brief.

The cervical cells are then transferred to a glass slide and examined under a microscope. The test's main objective is to identify any pre-­cancerous conditions, most of which are caused by sexually transmitted viruses known as HPV. The results, which can take a week or two to come back, can also be used to diagnose other cervical problems.

We recommend having a Pap Smear every three years starting at age 21 until 65, barring any pre-­existing conditions or previous atypical results; these circumstances may warrant more frequent testing. Regular Pap screenings can reduce deaths from cervical cancer by as much as significantly, provided that patients with abnormal results follow their doctors' recommendations for treatment.